Are you an Aries? Do you know any Aries? If you are an Aries or you know an Aries, I don't need to tell you about this powerful astrological sign. But what should an Aries be reading?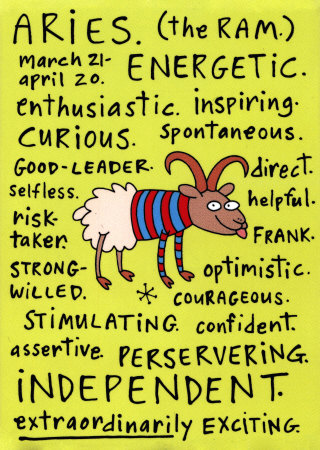 Running from March 21 to April 19, people born under this sign of the Ram are known to be powerful personalities. Often seen as passionate, romantic, powerful, impulsive and firey! The HATE anything boring, ambiguous or mundane. SO–what exactly do these firey busy-bodies like to read? Scroll on down for a heaping helping of Aries reads right in time for your birthday Aries!
All right–do you agree? Any books to add to Aries' reading list? Give me a shout back in the comments.
Till next time, stay firey!