BEHOLD THE POWER OF YOUR LIBRARY CARD!
You know you can get books and movies and music, but did you know about these?
Here are 10 Unexpected Things You Can Check Out at the Westerville Public Library!
Hope there is something on this list you didn't know and are excited to try!
1) Book baskets (or whatever you want to put in them!).
2) Bike locks (for bikes parked at the library).
3) Blu-rays.
4) Playaway Audiobooks and Playaway Views.
6) Kill A Watt EZ energy meter kits.
7) Nook e-readers (some restrictions apply).
Laptops (in-house only; some restrictions apply).
9) Videogames (in-house only).
10) Book Discussion Kits for kids & adults.
The 28 titles that are nominees for The Young Adult Library Association's  Teen's Top Ten award have been announced. I am really excited because I haven't read most of them yet–YEAH SUMMER READING!!! That is the fun…now that the nominees are announced we have all summer to read the books and then voting for the top ten will begin in August.
Why should you care about this? I'll tell ya why–because this award is chosen BY teens FOR teens…not by your teachers or your auntie…these are the books that matter to you. So, speak up!I can't vote on these—but you can!*
Here are the nominees…reserve your copy today!
*ASSUMING that the "YOU" who is reading this is, in fact, a teenager and NOT an alien life form masquerading as a teen human in order to spend your Earth days eating chips and playing video games…or an actual human adult.
This April in The Teen Book Challenge we'll be reading This Dark Endeavor by Printz Honor medalist, Kenneth Oppel.
In this dark and mysterious book we learn about Viktor Frankenstein's teen years–before he created life, when he tried to save it. We'll read about his doomed twin brother Konrad…his first love Elizabeth…and the beginning of the obsession that would take over his life.
This is a book club meeting you won't want to miss. Reserve your slice of book club pizza today…
Are you an Aries? Do you know any Aries? If you are an Aries or you know an Aries, I don't need to tell you about this powerful astrological sign. But what should an Aries be reading?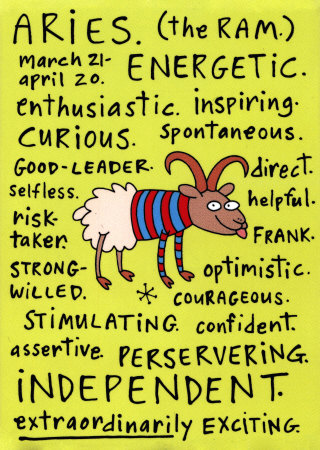 Running from March 21 to April 19, people born under this sign of the Ram are known to be powerful personalities. Often seen as passionate, romantic, powerful, impulsive and firey! The HATE anything boring, ambiguous or mundane. SO–what exactly do these firey busy-bodies like to read? Scroll on down for a heaping helping of Aries reads right in time for your birthday Aries!
All right–do you agree? Any books to add to Aries' reading list? Give me a shout back in the comments.
Till next time, stay firey!