"I like nonsense, it wakes up the brain cells." -Dr. Seuss
Today is the birthday of Theodor Geisel, better know to millions of kids of all ages as Dr. Seuss! In his honor, people all over the country will celebrate by reading together during the Dr.Seuss kick-off day of Read Across America. First Lady Michelle Obama will lead a star-studded cast of readers as everyone gets ready to grab a hat and read with the cat.
You can join in the fun! No need to travel to Washington, D.C. or even to Whoville, our friends at Random House have created a fun site with Dr. Seuss activity pages and coloring sheets and games! Don't Delay! Explore Seussville today!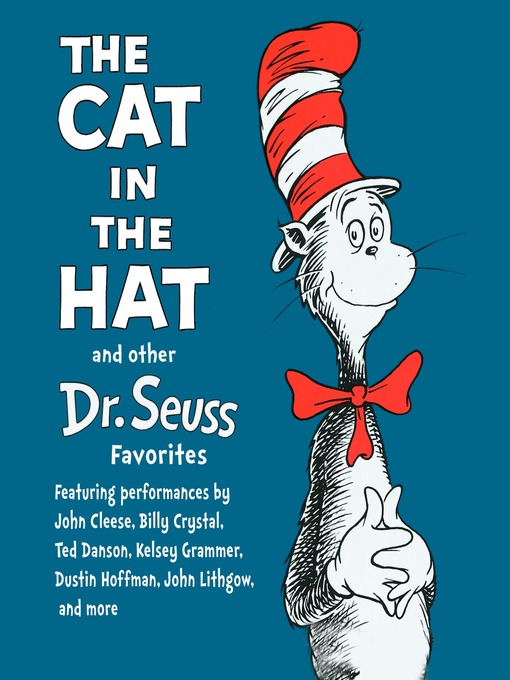 From your home computer, check out & download the eAudiobook, The Cat in the Hat and Other Favorites. Read by John Cleese, Kelsey Grammer, John Lithgow and others, nine Dr. Seuss tales come alive!
Turn out the lights and read What Was I Scared Of?, a not-so-spooky tale by Dr. Seuss printed in glow-in-the-dark ink!
Un Pez, dos Peces! Dr. Seuss in Spanish! Stop in for fun in Spanish with us and our friends pez rojo and pez azul!
Have a Seuss-tastic day!